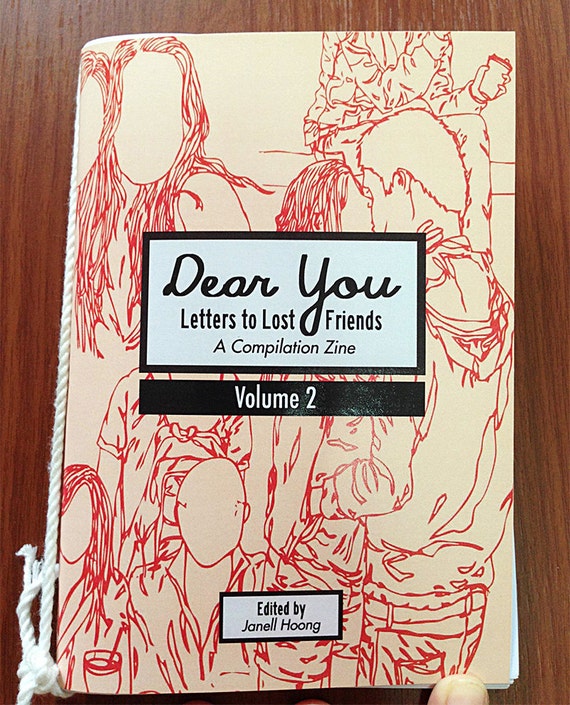 The follow-up volume to the first Dear You: Letters to Lost Friends Compilation Zine. This volume contains 25 new letters, packing 94 pages at a handy quarter-size. For more information on the project, please visit: dearyouzine.livejournal.com

Ships from Singapore worldwide, USD5.5 (paypal to wtpp < at > hotmail < com >), with a note 'Volume 2'.
or from my Etsy shop.

Thanks for viewing!